Jaynette (Gay) Bauer's Story
Overcoming Crohn's Disease through the Specific Carbohydrate Diet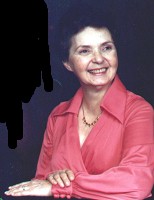 From birth, I suffered from cow's milk and was very skinny; had anemia. In the years to follow, I had trouble with colds, influenza, and pneumonia, sinus headaches, aches and pains. As I grew, use of caffeine caused heart palpitations; hot spices caused my gall bladder problems; I had my tonsils removed twice; trench mouth from cup others drank from - well water; had fluoridated water later; my colon was often spastic and inflamed. I was told to find psychiatric help, that it was all in my head. IBS was often the diagnosis although I experienced diarrhea and vomiting often. That was my childhood.

I couldn't eat much because of shaking after bending over to weed the yard, and had pain on my right side with a low grade fever for two years before a doctor discovered, by blood test, that it was my appendix which was causing the difficulty. They proceeded to removed two feet of diseased colon, together with the appendix. Over the years, ten teeth pulled, gums had pockets in them, and the teeth were loose and gums were bloody, and had irregular "cycles" before this diet.

I had dizzy spells and had a brain scan which showed a scar deep down in the brain from the lack of nutrition. My nose bled a lot, had dandruff, yeast infection, and athlete's feet. My eyesight has been diagnosed "Macular Degeneration", and I am also Dyslexic and make a lot of mistakes with spelling and math. [This SCDIET is helpful with macular degeneration the eye doctor told me. So, I am looking for sight.]

My bones were thinning. After diarrhea, sweating, pain, coldness, tiredness, and sleepiness or going to sleep for up to half a day and still felt exhausted. I would not have any energy left. My arms and leg muscles felt like I was weighted down with cement in them, and my insides felt raw. I had muscle cramps later the next day and the anus be very sore and itchy. [Lack of potassium, water; lost all my vitamins and minerals, too.] I wasn't able to go to parties, work, vacations, Christmas gatherings, weddings, funerals, births, church, school, or family get-togethers because I was too sick to go. I began having an upper itchy back in 1983, as well as itchy eyelids. [Sheila Shea helped me with my itchy upper back with oil of cloves].

Another pain began in 1988 on my right side again, and I thought it was an ovary. [My grandmother died (Dad's mother), and a letter came from her doctor saying she had a tenderness on the right side of her gut. Dad had the same troubles as I was having.] By now I was eating less and less. It seemed that everything turned to gas after eating. I would have a snack of an apple and a wheat cracker and get sick, so I didn't eat either one after that. I would have a salad with dressing and get bloated, with much gas and pain, so I didn't eat salads anymore. This went on and on, until there was little left that I could eat without becoming ill. [Not knowing it was the cracker or the salad dressing causing symptoms of bloat, gas, pain and diarrhea.]

Instead of IBS, in 1994 I had IBD-Crohn's Disease, [Crohn's develops at the junction of the ileum and the ascending colon] also had an ulcer the doctor told us which was discovered by DR. ROD N performing a colonoscopy. I was then given Asacol (8 a day), Zantac (1 a day), and Folic Acid (1 a day). After being in hospital because of the pain, I was sent home. I became weaker, and had headaches. I was told by the hospital nurse to eat whatever didn't make me sick. She also said that I would be on medicine for the rest of my life and I might get colon cancer. The future was not bright.
I kept gaining weight as though my body was saying, "You're not going to die," from 120 pounds to 170 pounds. Due to the urgency of the diarrhea, I had to always carry clean underwear, soap, and wash cloths, and carefully locate restrooms everywhere I went. Many nights, at 2 A.M. or so, I would hear a rumble and feel pain that woke me up. At home I went to the bathroom with a heavy winter bathrobe, a blanket and a pillow, to sit on the toilet for two hours or more with a wastebasket in front of me to vomit. I had sweating, vomiting, and pain in the gut, and finally, diarrhea. Felt much like childbirth, except I didn't have any medicine to dull the pain. Often, I would lay on the floor - so weak and cold - staying there until I warmed up. I slept many hours and didn't want to get up. My husband, Gene, (my main support--I am grateful for his help), asked a nutritionist from hospital to help. She suggested a bland diet. It didn't work. Dr. Rod N, sent us to a meeting on Crohn's/Colitis and they didn't help us as a support group, except for suggesting medicine, or possibly insurance disability, but said that I could be dead before I would get it. Then I was told to have an attorney help me to get it. There was a lot of talk about IV's, surgeries, fistulas, Remicade, etc.
I went to an Endodontist in Fort Wayne for the pockets in my gums to be sewn, and he told me about Vera B who liked to talk about Crohn's. I used to be a sugarholic; I stopped eating sugar and candy that very day after seeing her, and that was May 17, 1997. I went to their CCFA Meetings, and met John C who has become a friend. I asked my therapist, Donna B, on the same day about the diet, and she suggested that I give it a try. What would it hurt for a month?

I felt better in a week and a half (not completely well however). I was in remission. Later I was having so much energy, as never before, that I couldn't stop myself from going places and doing things. "I began living as I never did before!" I thank the higher powers, for this book to be printed and for Dr. Rod N's, care. After two years on the SCDiet, I thought I might go off the diet, but changed my mind after talking with Elaine, "our angel and life saver, leader". "Why go off a healthy diet that made me well." My cholesterol was normal (with Pravachol), bone density increased, and all things mentioned above improved, as well as my immune system. I corrected some of my mistakes in preparing yogurt and mayo, etc..

I had not liked cooking before, because I would get sick afterward. Now, I enjoy cooking and eating the food, and being well. "Living like I never have before!" As of this writing (2001) I have been well four (4) years on May 17th. I was 71 years old February 6th.

I thank God every time I have a healthy day. Thanks to the SCDiet, Herb and Elaine Gottschall for the book, "Breaking The Vicious Cycle Intestinal Health Through Diet"!

WHAT I WOULD LIKE TO TELL OTHERS WHO SUFFER FROM IBD: I WOULD LIKE TO TELL THEM THAT THERE IS A LIFE AFTER IBD. IF... THEY GO SEE THE GASTEROENTEROLOGIST, AND HAVE TESTS DONE TO SEE WHAT IS CAUSING THE PAIN, THEN TAKE THE MEDICINES. BETWEEN THE MEDICINES AND GOD'S PLAIN FOOD, WITH OUT ADDITIVES, DOUBLE SUGARS, OR COMPLEX STARCHES IN THE FOOD, WE CAN EAT OUR WAY TO BEING HEALTHY AND LIVING LIKE WE NEVER HAVE BEFORE.